notification: Perho Culinary, Tourism & Business College will switch to remote studying from Monday 30 November 2020 until further notice
27.11.2020
Perho Culinary, Tourism & Business College will switch to remote studying in all subject areas from Monday 30 November: group-based contact teaching on campuses will cease during what remains of 2020. However, our campuses will remain open on a limited basis, for those requiring study support services and special support. Our other support services will also be available during the remote studying period.
At a press conference held at 12 noon on Friday, 27 November, the Helsinki Metropolitan Area Coronavirus Coordination Group gave a briefing on the epidemic situation and decisions on new regional restrictions and recommendations. The coronavirus coordination group includes the cities of Helsinki, Espoo and Vantaa, THL, HUS and the Regional State Administrative Agencies of Southern Finland.
In the Helsinki Metropolitan Area, the corona epidemic remains in the active spreading phase, which is the most serious phase on a 3-point scale confirmed by the authorities. In recent weeks, there has been a major increase in the number of coronavirus infections detected. Due to the serious situation, on 26 November the Coordination Group decided on new guidelines and restrictions that will take effect from Monday 30 November.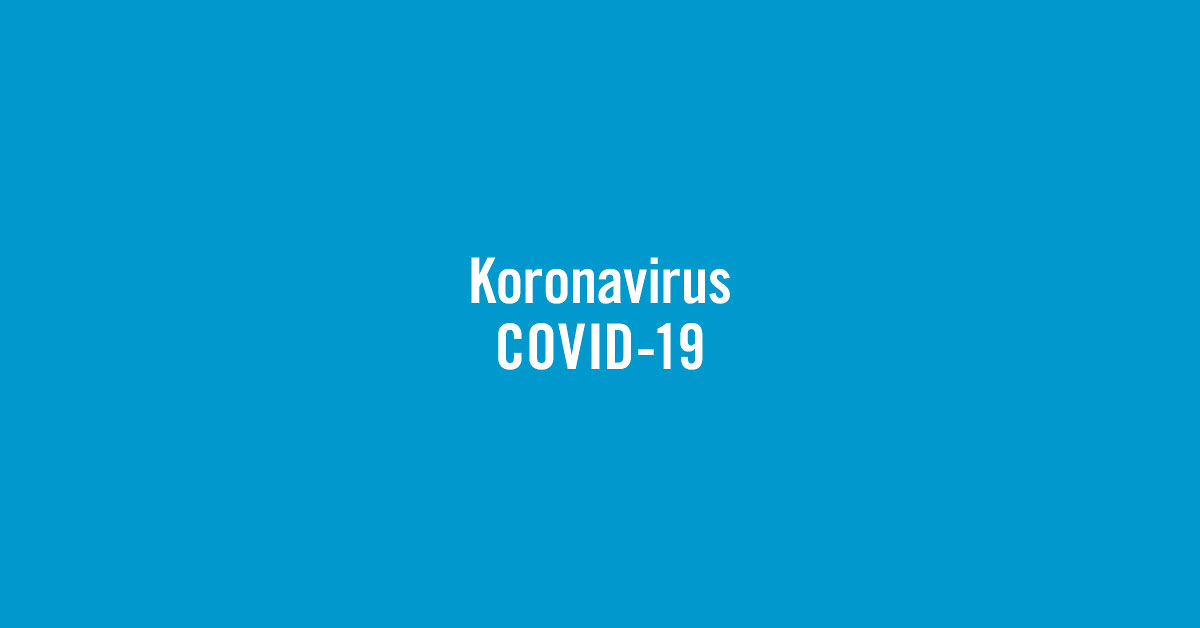 New guidelines and restrictions in the Helsinki Metropolitan Area
The following key restrictions and recommendations will be in force in the Helsinki Metropolitan Area from 30 November:
Upper secondary education will transfer fully to remote studying by 3 December, with the exception of essential contact teaching (e.g. demonstrations and special educational needs). Early childhood education and basic education will continue on the basis of contact teaching.
Helsinki, Espoo and Vantaa will almost fully close their public sports facilities and services. For example, swimming pools and indoor sports facilities will be closed.
Aside from vital social and health services and their facilities, which will remain available, public service facilities will be closed.
Both indoor and outdoor public events are prohibited (limited to 10 people and statutory meetings).
Regarding the duration of the restrictions, the development of the coronavirus situation and the effectiveness of restrictions will be monitored and new decisions will be made accordingly.
Perho Culinary, Tourism & Business College measures and transition to remote study
In accordance with the instructions issued by the Coordination Group of the Helsinki Metropolitan Area, Perho Culinary, Tourism & Business College has decided to switch to remote studying and close its teaching facilities by Monday, 30 November 2020. This means that contact teaching on the Malmi and Töölö campuses will be suspended for the time being and learning will be transferred to the Perho Culinary, Tourism & Business College's online campus (iPerho). The transition to remote studying applies to all subject areas and, in principle, to all our teaching groups. As in the spring, teaching and instruction will be organised in alternative ways, on the basis of various digital learning environments and solutions and, if necessary, independent study.
Teachers will provide the necessary distance learning instructions for each student group in the normal way, via Wilma. Further details on actual study will be given via online learning environment iPerho.
---
Your teacher is the right person to answer and help with questions related to study content, assignments, and study methods. Wilma will remain our main communication channel during the remote studying period. Teachers will advise students via iPerho, Teams or by phone, as required.
Students and guardians can find our teachers' and other staff's contact information also on Wilma.
---
In switching to remote studying, we can draw on good experience based on our period of distance learning in March–May and our smoothly functioning practices at the time. From the school's point of view, every weekday is a school day filled with activities to promote learning — remotely, in the online environment.
Below is a summary of the arrangements and solutions implemented so far, by function. They will be clarified and, if necessary, changed as the situation develops.
The following guidelines relate to remote studying:
The teacher indicated in the timetable will carry out remote teaching and learning based on the groups confirmed in the timetable. This will enable students to maintain their study rhythm insofar as possible in accordance with the normal lesson timetable.
In communication via Wilma, the students' families play a key role in supporting and promoting their youngsters' studies.
We aim to ensure that remote study goes smoothly for students in student groups: firstly, by ensuring good connections and access to iPerho. The student can also contact IT services and/or the online campus support team in technical and other problem situations.
The key issue in remote studying is learning and maintaining the joy of studying. We recommend independent and creative solutions designed to ensure that these goals are met.
Subject area directors and managers will provide more detailed guidance on remote studying solutions and help with practical implementation.
During the remote studying period for the remainder of the year, students can fetch personal items and items needed for their studies from the campuses.
Workplace learning and competence demonstrations
In principle, workplace learning will continue as planned, provided that conditions in the workplace allow this to be done safely. The employer will provide guidance on the operating model and method used for work-based learning, and instructions if the employer's situation and safety conditions change significantly due to the coronavirus.
Demonstrations are aimed at using the student's own knowledge of their competences and, if necessary, in the case of students completing their courses, the demonstration can be given as a formal college demonstration based on a task under the supervision of a teacher. In challenging cases during workplace learning, the teacher can negotiate with the head of the educational division or the director of the subject area.
Studying on Perho PRO programmes
Training which leads to a Perho PRO further vocational qualification and specialist vocational qualification will follow the remote study guidelines: there will be no group-based contact teaching for the time being.
In each case, Perho PRO students will be given the required study guidelines as training continues until the end of the year. We would ask students to follow the instructions given on iPerho about remote studying and, if necessary, to be active in contacting their group leader.  
Student services will continue to operate and students will be assisted in accordance with need. The priority will be students who are at or reaching the end of their studies. An important goal for them is securing the opportunity to complete their degrees and facilitate the transition to further studies.
Student services experts will be available to assist students on our campuses. In addition, they will be available on a normal basis, by email and telephone. 
---
Online campus support services
The Perho CBT College's support services are operating on our campuses and supporting students in the normal manner.
For guidance on using the Collaborate Virtual Classroom and all other iPerho-related questions, contact our online campus experts Seppo Telinkangas (040 654 1488, seppo.telinkangas (at) perho.fi) and Jarmo Åke (040 147 8552, jarmo.ake (at)perho.fi).
IT services and support
If a student does not have access to a computer or mobile device required for remote studying, they should contact IT services to borrow a device: On the Malmi campus, contact Erja Salola (041 515 1604, erja.salola (at) perho.fi), and on the Töölö campus contact Miko Ijäs (040 169 7070, miko.ijas (at) perho.fi). They will also assist with other issues related to the use of hardware or systems.
Healthcare, student welfare and psychologists
Student welfare staff, i.e. our nurses, student welfare counsellors and psychologists, will mainly operate on our campuses for the rest of the year. If a student is finding it difficult to study or facing other challenges and needs for support, they should not hesitate to get in touch.
---
Services in support of student wellbeing
Research shows that a long-lasting state of emergency and uncertainty can affect people's ability to cope, and places a strain on mental health. It is important to remember that
all of the Perho Culinary, Tourism & Business College's guidance and support services are available to you.
If you have any questions or concerns, don't hesitate to contact your career counsellor or turn to Perho CTB College' student welfare specialists >>
Student services are also available on both campuses and remotely (see Admission and Student Services >>).
Other impacts on our operations
The Helmi Center sports facilities on the Malmi Campus will be closed in accordance with the instructions and restrictions.
Restaurant Perho's operations comply with the general restrictions specified in the government decree. So far, no new restrictions are forthcoming. In the current coronavirus situation, students working in the Restaurant Perho must take special care and follow the safety guidelines when on the restaurant premises.
During situations outside studying and the college
The Corona Coordination Group and healthcare experts emphasise that everyone has a responsibility to follow the coronavirus safety guidelines, which are summarised as follows:
If you have symptoms, go for a corona test
Observe safety distances
Wash your hands
Use face masks
Use the Koronavilkku contact tracing app
We would also ask all Perho staff and students to exercise caution and follow the COVID-19 guidelines during all activities outside the college.
Joint responsibility and changes in guidance
We must all take responsibility for the safety of the Perho community and preventing the spread of the disease. We want to continuously improve the safety of the Perho Culinary, Tourism & Business College in the current, rapidly changing circumstances. If you have a suggestion or idea for improving our common safety, do not hesitate to share it with us.
We are continuously following the guidelines issued by the authorities and regional coordination groups regarding the coronavirus. If new official guidelines are issued later, we will re-evaluate the guidelines of Perho Culinary, Tourism & Business College, and any need for changes, on their basis. We encourage you to follow Wilma and the updates posted on our website. We will notify you of any changes as the situation develops, so please follow these channels each day.
Perho CTB College will switch to remote studying from Mon 30.11.2020 until further notice – for further details, contact
Juha Ojajärvi, Principal
+358 (0)40 093 9269
Petri Vainio, Personnel and Communications Manager
+358 (0)50 376 0652
Satu Sandman
Tourism Education
+358 (0)40 775 3266
Katriina Klén
Business Education
+358 (0)50 366 6711
Checklist for using a face mask
 Test different masks to find the model that best fits your face and allows you to breath comfortably.
Carry as many masks as you need during the day.
Carry a bottle of hand sanitiser and extra masks, if necessary.
Wash or disinfect your hands before putting on a new or clean mask.
Place the mask on your face in good time before boarding a transport vehicle.
Make sure that the mask fits tightly on your face and covers the mouth, nose, and chin.
Do not touch or move the mask under your chin or onto your forehead during use.
If you touch the mask during use, wash or disinfect your hands before and after touching it.
---