Social sustainability at Perho CTB College
Social sustainability means caring, influencing, rights and a sense of community.
A socially sustainable educational institution cares about other people and the world around them, and the staff and students have a say in what they do, also claiming their right and improving their life management. Everyone is treated equally and with respect. The teaching includes anti-racist educational work, anti-discrimination and the principles of safe space.
Following up from the previous years theme on sustainable development, #perholainen follows the principles of social sustainability principles, promoting the wellbeing of itself and the entire community.
I, staff member of student at Perho CTB College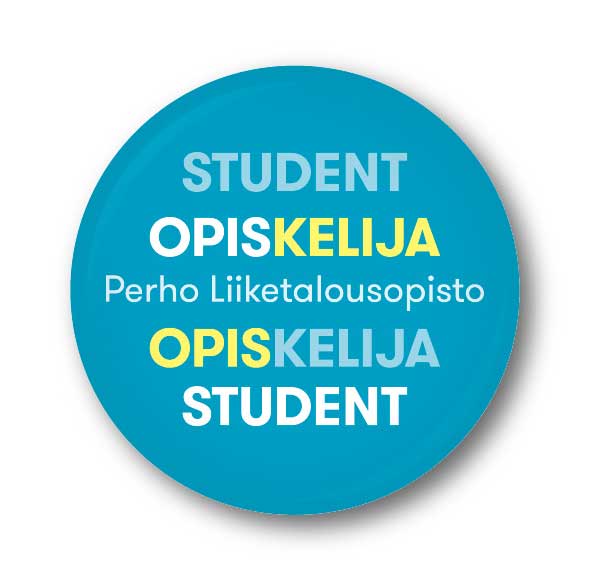 am responsible
participate in studying
can behave well
respect all people
accept diversity
am proud to be at Perho
follow common rules and practices
By community we refer to a group of people either studying or working, working together for the common good. Activities are often reciprocating, under the principle of give-and-take. A well functioning community gives more to its members then each individual member would be able to do when working towards a common goal. The community create safety and the feeling of being accepted by the other members.
At Perho, social sustainability is promoted by, for example
joint events, often organised by student groups
tutor and student union activities
studying online and face-to-face, both in classrooms and the urban environment
learning together with other students
study trips for students and staff
communal learning facilities
versatile sports facilities
active participation in national cooperation with educational institutions and businesses
promoting staff well-being: encouraging training and development
---
We also organise events of various sizes on the themes of social sustainability. We organise several annual events for students with double degrees, an old-fashioned ball for the most 'senior' students, theme days of student canteen Herkku, campus open day, sports tournaments and other sporting events, staff wellness day, 'Elämä on' wellness event, etc.
Well-being is also enhanced by the fact that we have a social worker and a psychologist available for students.
---