---

Perho Liiketalousopiston liiketalouden opiskelijoiden PM16C-ryhmä kävi opintomatkalla Hollannin 's-Hertogenboschissa viikolla 12/2018.
Viikon aikana tehtiin kenttämarkkinointitutkimusta suomalaisille tuotteille (mm. Lumene-meikit, Pandan suklaa ja lakritsi, Sinebrychoffin Muumi-limsa, Fazerin Tyrkisk Peber ja Pihjala-makeiset) sekä tutustuttiin mm. kaupunkiin, yhteistyöoppilaitokseemme Koning Willem I College'en >> ja sen opiskelijoihin.
W12/2018: Finns are there!
Marketing Researching in The Netherlands
***
FAZER: Tyrkisk Peber & Pihlaja candy
We had designed questionnaire for our Gallup survey before the study trip to Den Bosch. As soon as we met the Dutch students we split up into groups and compiled our check-list.
77 % have never heard of Fazer
35 % eat salty licorice often
65 % do not eat salty licorice very often
Next, we visited some local candy shops* to give samples of Fazer's Tyrkisk Peber and Pihlaja. All companies did like Tyrkisk Peber, but not our Pihlaja candy!
The stores would not buy Tyrkisk Peber because they already have similar candies in their product range.
*Snoeperij Tum Tum is the oldest candy shop in Den Bosch. They have 400 different candies, and Jamin is a big candy shop, which has a huge assortment of candies, chocolate, and chips from the USA.
[When the job was done we went to taste some local kibbling :D]
LUMENE
We went with our Dutch team members to the city center of Den Bosch to make people some questions about Lumene and makeup in general. We found out i.e. that only one person had heard about Lumene before.
? how often do you use makeup
? have you ever heard about Lumene
? have you ever tried Lumene's products
? would you buy Lumene's products
32 % use makeup every day
9 % use makeup every week
2 % use makeup every month
57 % don't use makeup
98 % had not heard of Lumene
2 % had heard of Lume
0% had used Lumene's products
10 % answered that they would buy Lumene's products
90 % would not buy Lumene's products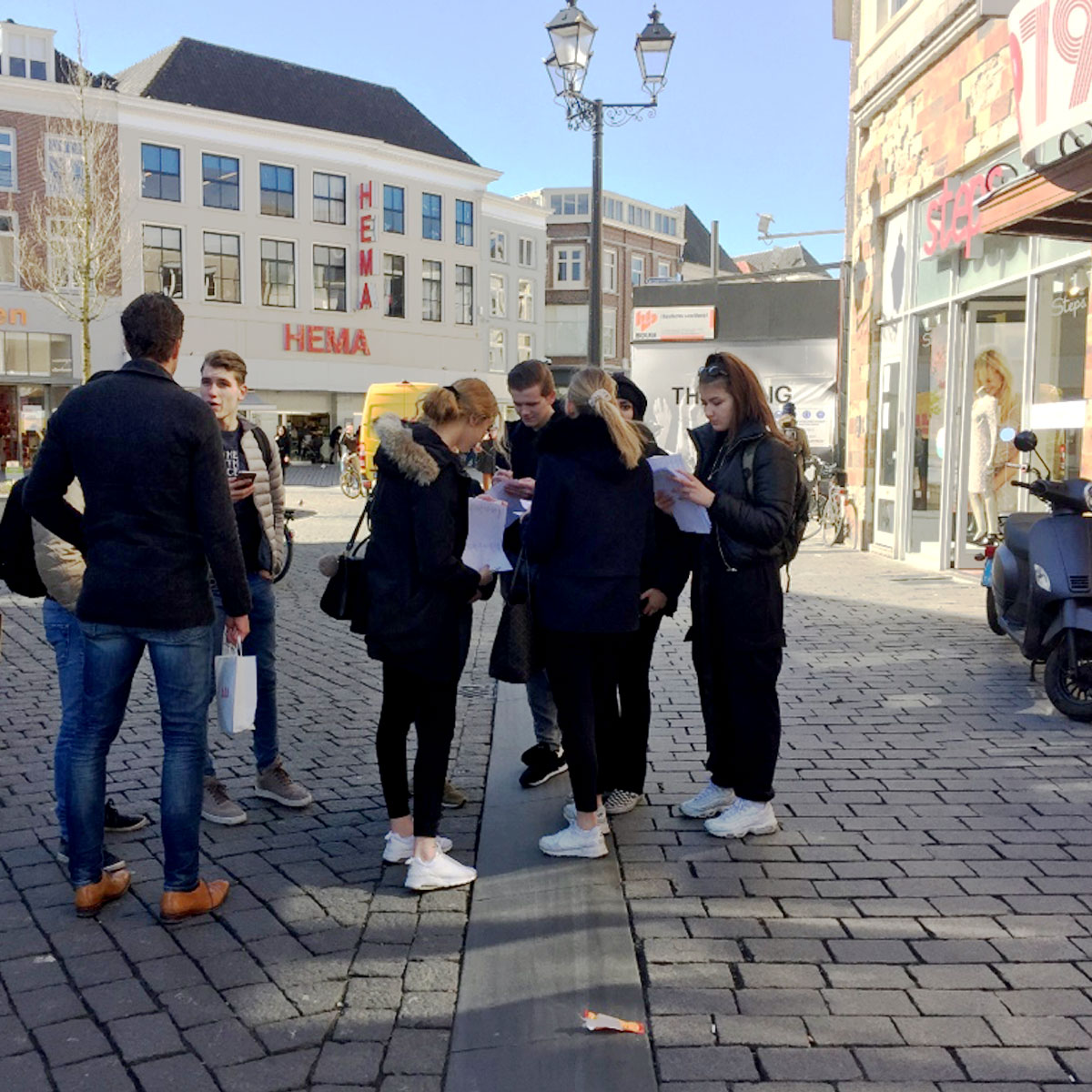 Next, we went to expensive makeup stores like Douglas, Ici Paris XL, Hudson's Bay, Schoonheidssalon Magnific, Four-Teen, and Etos. There we told about Lumene's products and showed pictures of them. We asked
? would Lumene's products sell in the Netherlands
Most of the stores said that they had never heard about Lumene. They also said that people want to buy famous makeup brands and that's why they think Lumene wouldn't sell that well in the Netherlands.
Team: Jenna-Juulia, Heini and Jenni & Julia, Nanny and Danqiue
SINEBRYCHOFF: Moomin Soda
Our team asked people to fill the questionnaire the Moomin Soda in the Den Bosch streets. We got 55 answers. We also went to some stores to ask if
? they'd like to sell Moomin Soda.
The stores said that they could sell the product and they're interested in it by its cover.
The cafés do not want to take the Moomin Soda there because they think that it wouldn't sell. The risk might be that Dutch people don't know Moomin character and maybe, therefore, they wouldn't buy the soda.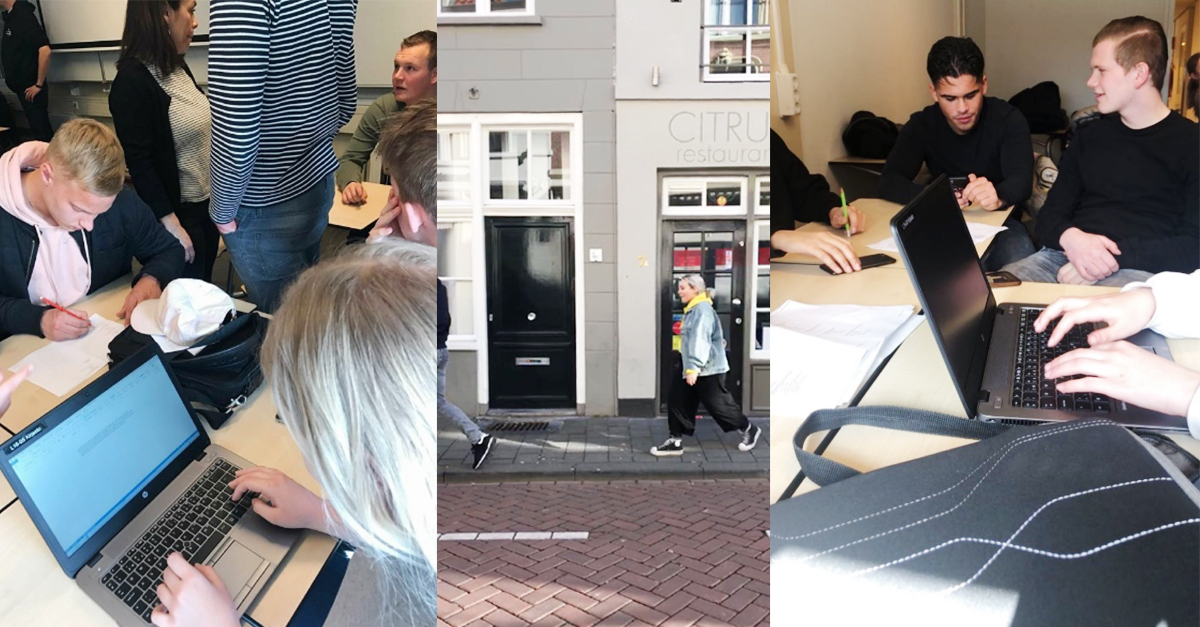 ? how often do you drink soft drinks
29 % not so often
13 % couple times a year
16 % once a month
20 % once a week
22 % 2–7 times a week
? in what occasion do you drink soft drinks
15 % don't drink soft drinks at all
25 % on special occasions (parties, celebration…)
15 % when eating out
15 % when hanging out with friends
30 % anywhere
? have you heard about the Moomin Soda soft drink
87 % no
11 % not sure
2 % yes
? what's your favorite soft drink
40 % Coca Cola
17 % Sprite
13 % other (juice, icetea…)
11 % 7Up
9 % Fanta
6 % Pepsi
4 % Dr. Pepper
? would you buy strawberry soft drink
37 % yes
43 % no
20 % maybe
Team: Sarah and Laurette & Lewis, Gijs and Nick
PANDA: chocolate & licorice
We needed to hear the local people's opinions of Panda's chocolate and licorice. Our team went up and down the town. We had one hour to get as many answers as possible.
? how often do you eat chocolate
18,5 % everyday
40,7 % every week
20,5 % every month
20,3 % not so often
? do you prefer milk chocolate or dark chocolate
37,7 % milk chocolate
32 % dark chocolate
24,6 % both
5,7 % don't like chocolate
? have you heard about Panda
86,7 % yes
13,3 % no
After these first results, we went to the local chocolate shops to present Panda chocolate. We asked their opinions about it and if they would sell this kind of product at their store.
Leonidas BonBons
• They would not resell Panda's products because they are not self-made.
• Secondly, they did not like the packaging.
Chocolata
• They would resell it if it was only chocolate (we had a candy bag mix of chocolate AND licorice)
• They would change the packaging to their own.
Albert Heijn To Go
• Since they are a big grocery store they would definitely stock it as a permanent candy product
• They liked the colorfulness of the packaging
Bossche Suikeroom
• They unfortunately only sell candies made in Holland.
De Snoepboom
• They only sell pick'n'mix candies
• Otherwise, their store would be interested in stocking
Kruidvat
• They would not stock this product because they don't sell groceries!
---
W13/2018: Dutches are here!
…and traditional Dutch products like syrup waffles, licorice etc.
Dutch students are visiting Perho Liiketalousopisto's Malmi campus to make some business.
---
Next week students of Koning Willem I College >> are coming to Finland to visit Perho Culinary, Tourism and Business College. They are going to sell traditional Dutch products like syrup waffles, licorice etc.
"We hope that we sell many products in Finland. We are interested to see how the Finnish people are. We look forward to next week and we hope to have a lot of fun!"
"Koning Willem I College has 14.000 students; you can follow a lot of studies at our school. We are following a study of sales and marketing. We are going to sell Dutch product's it's called stroopwafels (they are cookies that's specific dutch). We can't wait to go to Finland and meet all students from your school."
Kind regards,
Gijs, Nick, Lewis, & Mike
Lisätiedot
Heidi Havumäki, koulutuspäällikkö
040 714 4246
heidi.havumaki (at) perho.fi
Topi Turunen, lehtori
050 360 4151
topi.turunen (at) perho.fi
Tule siksi, mikä haluat olla. Become what you want to be.
Lue myös: Reissussa ilman matkalaukkua >>
https://perho.fi/wp-content/uploads/2018/03/bosch_bussi.jpg
756
756
Jonna Ordning
https://perho.fi/wp-content/uploads/2016/10/perho-liiketalousopisto-logo.png
Jonna Ordning
2018-03-23 08:36:43
2018-04-16 11:06:30
Marketing Researching in The Netherlands