Do you want to develop your skills by studying and become a restaurant professional? If you have work experience in restaurants or you have been an entrepreneur, but lack a vocational qualification, Perho is the right choice for you. Application period from 2 January to 31 March 2018.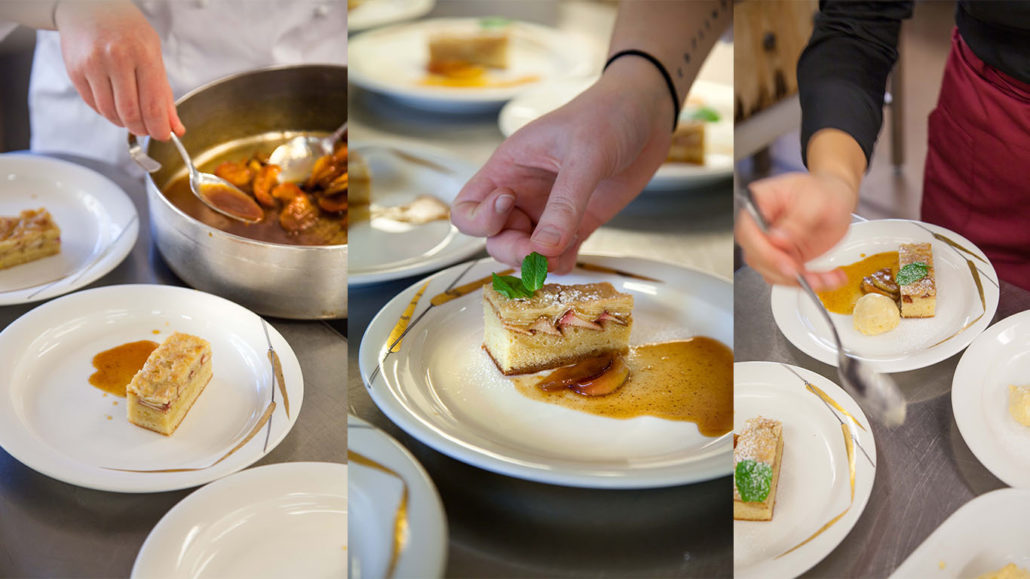 A restaurant cook prepares various appetizers, entrées and desserts from fresh ingredients and follows recipes as well as mixes ingredients and prepares many types of foods using various cooking methods.
Main target groups are Finns without vocational qualification and foreigners who already live in Finland and lack a vocational qualification, degree or a study place.
Admissions and tuition
• The tuition is in English
• Duration of the studies is approximately a year and a half
• No tuition fee
• Daytime studies
• Studies start in August 2018
Choose right, choose Perho!
The application period to the Restaurant and Catering Service (Restaurant Cook) programme for studies starting in August 2018 has ended. Information concerning the next application period will be available on this website during August 2018.
More information about studies
Ms. Johanna Mäesalu, Head of International Exchange
johanna.maesalu (at) perho.fi
+358 50 380 5944
The Student Affairs Office
hakutoimisto (at) perho.fi
https://perho.fi/wp-content/uploads/2017/12/restaurant-cook-artikkelinosto.jpg
768
1366
Ruth Arponen
https://perho.fi/wp-content/uploads/2016/10/perho-liiketalousopisto-logo.png
Ruth Arponen
2018-03-01 15:09:23
2018-04-18 11:04:21
Apply for Restaurant Cook studies!