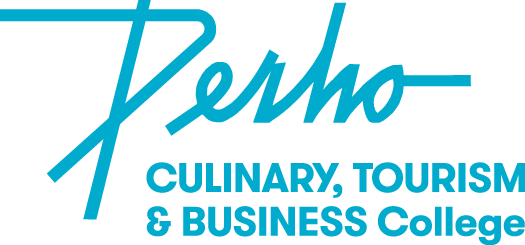 ---
Spring Semester at Perho Culinary, Tourism & Business College to be Completed as Distance Learning
Finland's government decided on Monday, March 30, 2020 to extend the restriction measures agreed upon earlier to be in effect until May 13, 2020 in order to slow the spread of coronavirus infections and to protect risk groups.
Perho CTB College, we will be extending distance learning and working from home for the 8th period, meaning until the end of the spring semester
on Friday May 29, 2020.
---
Welcome to Perho Culinary, Tourism & Business College
Become what you want to be.
Perho Culinary, Tourism and Business College with its 1500 students is about substance with attitude and sense of community.
We offer versatile vocational education for culinary, tourism and, business and administration that makes you stand out from the crowd.
Sustainable Development, Internationality, Wellness And Entrepreneurship – All in One
Our mission is to educate qualified and multi-skilled service professionals in a borderless and digitalized learning environment, which also promotes sustainable development, internationality, wellness and entrepreneurship. Perho Culinary, Tourism & Business College also has a status of a national sports college.
Learning by doing, also besides work, is the gateway to approved working life, and it also improves current professional abilities and supports academic degree studies. Our vocational studies are working life oriented and providing sustainable development.