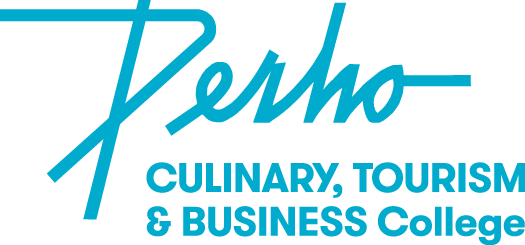 Welcome to Perho Culinary, Tourism & Business College
Become what you want to be.
Perho Culinary, Tourism and Business College with its 1500 students is about substance with attitude and sense of community.
We offer versatile vocational education for culinary, tourism and, business and administration that makes you stand out from the crowd.
Sustainable Development, Internationality, Wellness And Entrepreneurship – All in One
Our mission is to educate qualified and multi-skilled service professionals in a borderless and digitalized learning environment, which also promotes sustainable development, internationality, wellness and entrepreneurship. Perho Culinary, Tourism & Business College also has a status of a national sports college.
---
Learning by doing, also besides work, is the gateway to approved working life, and it also improves current professional abilities and supports academic degree studies. Our vocational studies are working life oriented and providing sustainable development.
---
---
Sustainable development 2020–2021
Perho Culinary, Tourism & Business College's Sustainable development SD-guide 2020–2021 is now published in Finnish and English.

The SD-guide's many-sided and practical articles are about how we've attached sustainable development into education and learning environments of restaurant and catering services, tourism industry, and business in Perho Culinary & Business College.