On March 30, 2020 at 8.30 pm, the Finnish Government held a press conference on the coronavirus situation and the necessary additional measures after April 13. During the press conference it was confirmed that the state of emergency and distance learning-based solutions shall continue for at least a month longer than earlier announced.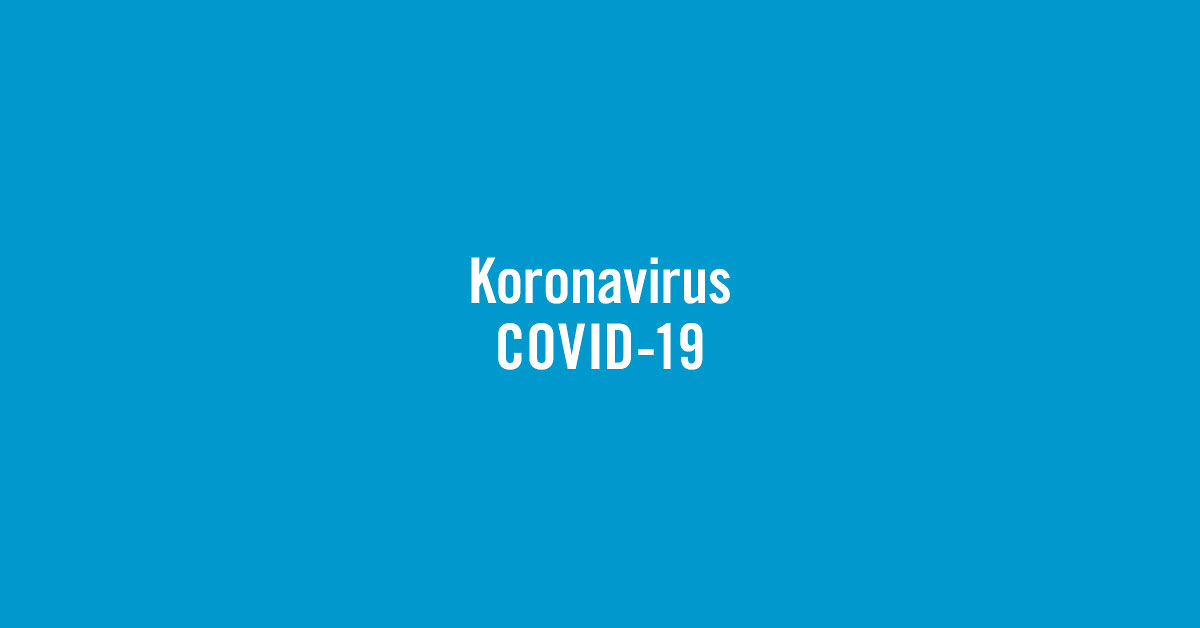 Spring Semester 2020 at Perho Culinary, Tourism & Business College to be Completed as Distance Learning
Finland's government decided on Monday, March 30, 2020 to extend the restriction measures agreed upon earlier to be in effect until May 13, 2020 in order to slow the spread of coronavirus infections and to protect risk groups.
In accordance with the government's decision, restrictions on early childhood education, education and training shall be extended by one month to last until May 13, 2020. At the same time, it was announced that exceptional arrangements in education may continue until the end of the semester, should the response to the epidemic require it. The decision to extend the state of emergency affects all vocational institutions.
Perho Culinary, Tourism & Business College's solutions for distance learning and scheduling
Perho CTB College moved to a distance-learning model immediately upon the announcement of the state of emergency, starting on March 18, 2020.
Distance learning has started off well in all fields of education and settling in to the new situation and ways of learning has been quick. For this, we would especially like to thank our students, teachers and support service staff. In families, the support of parents and relatives is also very important – a regular rhythm of study and conditions at home that are conducive to learning give students what they need to achieve good results in learning.
The decision of the Finnish government means that at Perho CTB College, we will be
extending distance learning and working from home for the 8th period, meaning until the end of the spring semester on Friday May 29, 2020.
This solution is well justified and operationally sound for all of our fields of education. Behind this decision are uncertain factors related to the virus situation after May 13, (the health of students and staff), the programme planned for the rest of the spring, as well as possible practical challenges related to changing the method of studies in the middle of the final period of the year.
Perho CTB College is planning to offer study opportunities at the start of the summer. The intention is to ensure that studies that are incomplete from the school year can be completed and to offer support in other potential individual needs.
Distance learning tools, environment and information sources
Distance learning will thus continue as it has until now on the Perho CTB College online campus, in the iPerho online learning environment. Teachers will provide the necessary instructions for distance learning according to student groups as normal in Wilma and later on implementation-specifically in iPerho.
Here is a direct link to our online learning environment:
In many cases, teachers and instructors make use of "Collaborate" virtual classrooms, for which there has been a strong investment in user training sessions and review sessions at Perho in the past weeks. Experiences with the "Collaborate" sessions have been positive and they will continue. For guidance on using the "Collaborate" classrooms and all other questions about iPerho, contact our online campus experts
Mr. Seppo Telinkangas
040 654 1488
seppo.telinkangas (at) perho.fi
Mr. Jarmo Åke
040 147 8552
jarmo.ake (at) perho.fi
In distance learning, we ask that you use computers and mobile devices available for use in your home environment. If the student does not temporarily have a computer or mobile device at their disposal temporarily, we recommend that they be in touch with Perho CTB College's IT services:
---
For all questions related to the content of course studies, tasks or methods of completing them, your teacher is the right person to answer and help you along. Teachers can guide students in iPerho as needed, as well as on Skype or over the phone. Teachers' contact details are available to students and their guardians on Wilma and on our website:
---
Our student welfare services are offered as distance services, even during the state of emergency. This includes career guidance and services for students in need of special support. Our student services office is open and serving students on mobile and via email contacts when our campus buildings are closed. Student services offices' contact information and advisors can be found by campus here:
---
Work-based learning
Perho CTB College follows the recommendations of the Ministry of Education and Culture for work-based learning, according to which:
"Workplace training and traineeships that are organised outside the educational institution will continue if the workplace can do so and the education provider and employer deem the working environment safe for the student. If there is a high risk of contracting the coronavirus in the workplace, it is recommended that workplace training be suspended and continue only after the risk no longer exists."
Source: miniedu.fi/en – The impact of coronavirus  on education and culture >>
At the moment, there are very few opportunities for work-based learning for our students. Among the employers in Perho's fields of education, restaurants are closed following a government decision and tourism industry companies have been on the frontline of those affected by the state of emergency. For all questions related to work-based learning, we ask that you be in touch with your study programme directors whose contact information will be at the bottom of this release.
Support for those in the process of graduating and springtime graduation celebrations
We are especially prepared to support those students whose studies are coming to a close and we aim to ensure whenever possible that students are able to graduate on time in spite of the exceptional circumstances. In March, 40 students graduated from Perho CTB College and April looks like a promising month for graduates, too.
Unfortunately given the state of emergency, the traditional graduation celebration at the end of May will have to be cancelled. Instead, those graduating at the end of the spring term will have the opportunity to be recognized and to celebrate as one should. We will be in touch separately with more information for graduating students and those close to them later.
Students graduating this spring term will be sent their diplomas and graduation documents by mail to their home address as listed in the Perho CTB College student register.
Monitoring and information about the state of emergency
Perho CTB College will continue to closely monitor the instructions provided by healthcare experts and officials in this ever-changing situation. We will continue to provide information on key changes that affect the situation described above without delay, as soon as those changes and their effects have been evaluated.
Further information about the press release
Mr. Juha Ojajärvi, Principal, CEO
040 093 9269
juha.ojajarvi (at) perho.fi
Mr. Petri Vainio, HR and Communications Manager
050 376 0652
petri.vainio (at) perho.fi
Questions about distance learning and learning at the workplace:
Ms. Katriina Klén, Director, Business Education
050 366 6711
katriina.klen (at) perho.fi
Ms. Satu Sandman, Director, Tourism Education
040 775 3266
satu.sandman (at) perho.fi
Ms. Marja Hemmi, Director, Hospitality and Culinary Education
040 480 5577
marja.hemmi (at) perho.fi
Ms. Tutteli Nurminen, Head of Study Affairs and eCampus
050 324 2450
tutteli.nurminen (at) perho.fi
Perho Liiketalousopiston kevätlukukausi viedään päätökseen etäopiskeluna poikkeustilan jatkuessa >>
https://perho.fi/wp-content/uploads/2019/10/perhoLTO_logo_turkoosi-300x117-300x117.png
0
0
Jonna Ordning
https://perho.fi/wp-content/uploads/2019/10/perhoLTO_logo_turkoosi-300x117-300x117.png
Jonna Ordning
2020-04-01 12:48:44
2020-09-30 13:45:12
notification: Spring Semester at Perho Culinary, Tourism & Business College to be Completed as Distance Learning