Perho Quality
Quality system Perho Quality
The quality system of Perho Culinary, Tourism & Business College is based on the European Foundation for Quality Management (EFQM 2020) model.
The quality system and the operating principles and instructions that go with it have been documented in digital form under the name Perho Quality. The quality system supports knowledge management. In addition to applying a continuous improvement models, Perho Culinary, Tourism & Business College also analyses, utilises and develops the organisation's strengths. The EFQM model is an internationally recognised framework that supports organisations in change management and performance improvement. The model has been developed over the years in order to help run organisations striving for a sustainable future.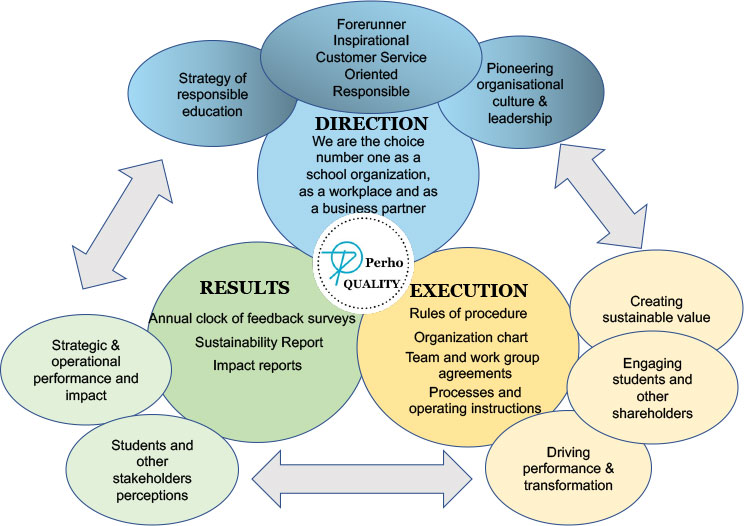 The key element of quality management at the Perho CTB College is a highly competent and motivated staff and management committed to quality development. In addition, using material resources efficiently and purposefully and collecting and utilising information in a planned fashion contribute to high quality management. The existence of these conditions are the responsibility of the college, assisted by the quality working group. The quality working group of the Perho CTB College consists of two representatives from each personnel groups per strategy period. Perho Quality ensures that the Perho CTB College's sustainable education strategy is realised.
WE AGREE TOGETHER WHAT WE WILL DO – WE DO TOGETHER AS WE AGREED – WE FOSTER OUR STRENGTHS AND WORK ON AREAS THAT NEED TO BE DEVELOPED
In addition to using Perho Quality, the Perho CTB College uses a quality management score card and an annual clock for feedback surveys. The annual clock for feedback surveys includes instructions and schedules for feedback surveys to be carried out annually. The feedback survey annual clock is also used to communicate about the Perho results, and recorded with plants for operational development. The Global Reporting Initiative (GRI) report completed in each strategy period also gives us a clear and comprehensive model for operational development into a more sustainable direction, and we also use it to report on our sustainability achievements.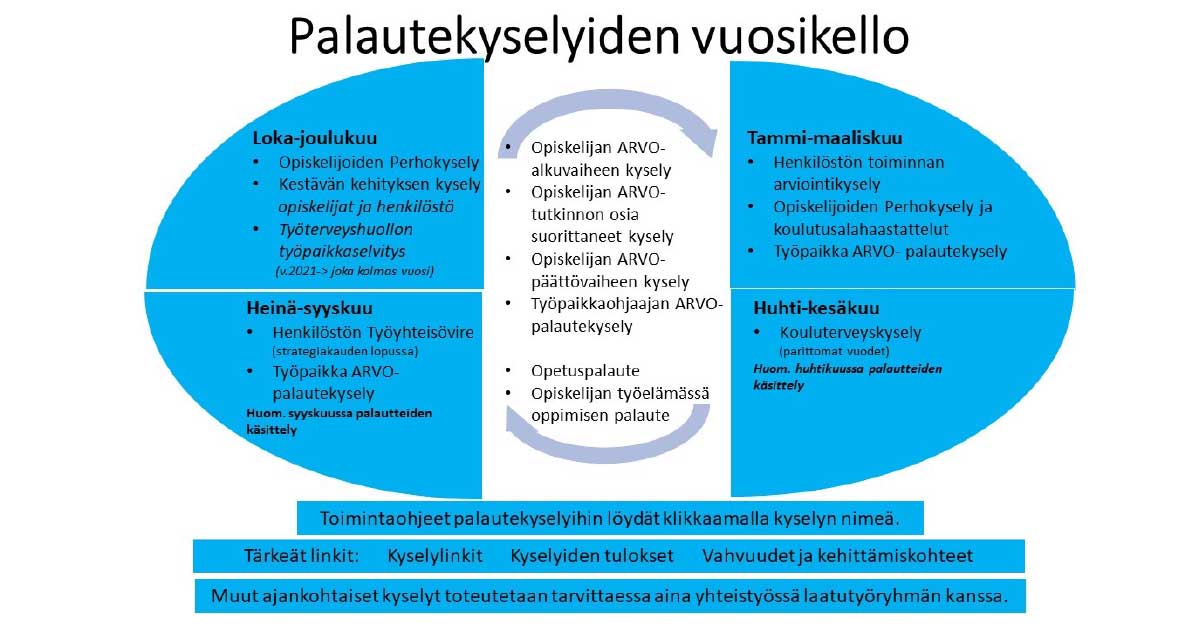 In addition to self-assessment (such as impact assessment) and internal audits, the quality of our education is assessed by audits performed by external organisations and peer-assessment (e.g. quality award competition and the Finnish Education Evaluation Centre, or Karvi). Representatives from Perho Culinary, Tourism & Business College participate in project with the purpose of improving and assessing the quality of vocational education in Finland and abroad.